Decentralisation plans for Cleveland Fire Brigade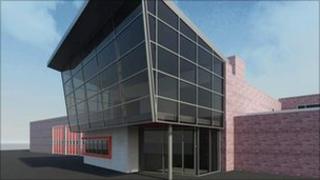 People on Teesside are being asked for their views on plans by the fire service to manage a potential 25% reduction in government funding.
Cleveland Fire Brigade is proposing to decentralise services to its four districts - Hartlepool, Middlesbrough, Stockton and Redcar and East Cleveland.
It plans to use technology to work more efficiently, share some services, and review emergency response provision.
A public consultation has begun and will run until 31 January.
The brigade also wants to work with partners to create "community hubs".
The first of these would be its new facility in Redcar, due to open in early 2011, which will offer health and welfare advice to young people.
Ian Hayton, chief fire officer, said: "This is a successful and high performing Fire and Rescue Service which has a track record of reducing fires and associated deaths and injuries year on year through the provision of our prevention, protection and emergency response services.
"We will focus on continuing to provide these services in the future although the manner in which we deliver them may have to change."