Recipient of fellowship in memory of Ashok Kumar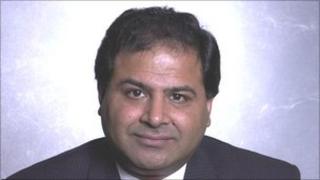 The first recipient of a fellowship in memory of the late Teesside MP Ashok Kumar has been named.
Mr Kumar, who died last March aged 53, was the only chemical engineer serving in government at the time of his death.
Engineering doctoral student Iwan Roberts, 23, will spend three months with the Parliamentary Office of Science and Technology (Post).
The Labour Middlesbrough South and East Cleveland MP died of natural causes at his home in Marton.
Mr Roberts, a University College of London student, said: "I never met Ashok, but it is an honour to be associated with someone who had such a passion for science and politics."
'Special qualities'
The fellowship, funded by the Institution of Chemical Engineers and North East Process Industry Cluster, is designed to let others in the chemical engineering field gain experience in parliament.
Andrew Furlong, a director of the the Institute of Chemical Engineers, said: "Ashok was not only a fighter and an outstanding constituency member of parliament, he was also a good friend and his presence will be sorely missed.
"He had many special qualities, not least that in a political world dominated by lawyers and economists he was fiercely proud of his technical background and remained a chemical engineer until he died."
Chief executive David Brown added: "This is a fitting tribute and I know Ashok would have approved.
"We were very impressed with the quality of the applications we received for the post and I'm sure that Iwan will be a worthy candidate."