Work to start on Seaton Carew £1.5m sea defences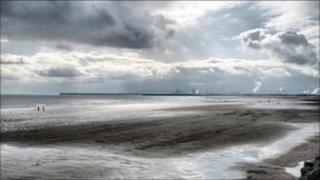 Work is set to start on a £1.5m project to improve Seaton Carew's sea defences.
The work, starting Monday, will be carried out along a 500 metre (1,640ft) length of the seafront.
Hartlepool Council said the work was being carried out because of rising sea levels.
The project, funded by the Environment Agency, will take six months to complete. Work will include placing rock armour in front of the full 500-metre stretch of sea wall.
It will also include the development of a new 80-metre wall formerly occupied by the North Shelter.
The former North Shelter area will be raised to the same level as the rest of the prom and will be paved and landscaped.
The Labour-run council said the work would not involve closing roads and traffic is not expected to be disrupted.