Environment Agency crackdown targets illegal waste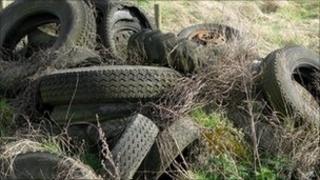 A crackdown by the Environment Agency has uncovered 16 illegal waste sites across the north east of England.
Operators who treated or disposed of waste without the necessary permits were targeted during the three-month intelligence-led project.
The Environment Agency said that such sites can cause major harm to the environment and affect the quality of lives of people living near the sites.
They can also force law-abiding waste operators out of business.
During the "priority offenders" project a team of specialist investigators used modern enforcement techniques to build up evidence.
The area covered stretches from Yorkshire, through Teesside, County Durham, Tyneside and up to Northumberland.
Kate Halka, North East environmental crime team leader for the Environment Agency, said: "We have worked hard with our partners to crack down on illegal operators in the waste industry, and our figures show that we are getting results.
"It is important that we take action against these people to help legitimate operators and to ensure that waste is disposed of in the correct manner, without harming the environment."