Silt hotspots on rivers Tees and Tyne targeted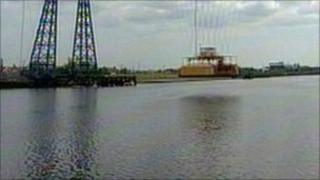 A campaign has begun to tackle silt hotspots on the rivers Tyne and Tees.
The Environment Agency, Tees Rivers Trust and Tyne Rivers Trust have joined forces to reduce its impact on the rivers' catchments.
Silt is carried by run-off from fields and roads and when it builds up IT can increase the risk of flooding.
It can also smother gravel used by fish such as salmon for spawning, and reduce the variety of plants and animals that can survive.
Research has been carried out to determine how and where silt pollution is occurring, and these areas will be targeted.
Fiona Morris, from the Environment Agency, said: "We expect four waterbodies to improve to good ecological status as a result of the project.
"Spawning and nursery habitats for a number of fish species will improve, as will the wide variety of plant and animal species that depend on clean rivers, including the freshwater pearl mussel on the River Tyne."