New centre for science companies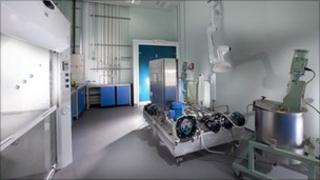 A new 10,000 sq ft scientific facility, unique in the UK, has opened on Teesside.
Built at a cost of £2.3m, the Innovation Accelerator at Wilton contains laboratories and business facilities.
It has been designed for small companies who need to prove their innovations can work on a large scale.
Manager Dr Mike Anderson said the facility could bring real economic benefits for the region.
"Our philosophy is based around enabling 'plug and play' and avoiding excessive start-up costs coupled with the provision of sector specialist business support services which will enhance the ability of SMEs to gain investment and customers."
The North East Process Industry Cluster, NEPIC, says the process industries account for nearly a third of the North East's economy, employing about 40,000 people.
But the region has continued to struggle to attract the skilled science and engineering workers it needs to support the industry.
It is hoped the new facility, managed by The Centre for Process Innovation, will help attract new talent and nurture small, innovative companies.