Facebook page helps rehome dogs for Darlington Council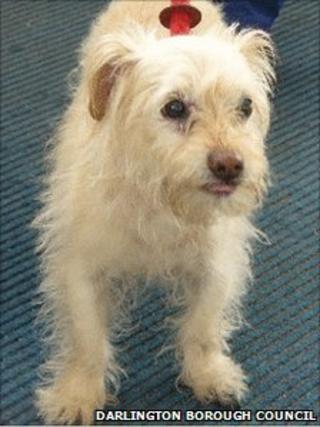 Darlington Borough Council's Dog Warden service has launched its own Facebook page to help rehome stray dogs.
The Darlington Dog Warden page has been set up to help owners find lost dogs and advertise those animals that need rehoming to the public.
The idea is to help reduce the number of stray dogs in the town and also promote responsible dog ownership.
Stray dogs picked up by the council's dog wardens are kept at Deerness Kennels until they find new homes.
The page provides information and photos about stray dogs in the area and allows members of the public to feedback about the missing dogs.
They can also inquire about the possibility of rehoming the dogs on the site.
Darlington Borough Council's Nick Wallis, said: "Facebook is another tool we can use to help local dog owners find their lost dog and would-be dog owners to find a pet.
"It is interactive and operates around the clock allowing people who have lost a dog to post messages on to the wall, or if they have found a lost dog, they can also add details on the page.
"The dog warden team can visit the page as it is updated and use it to help them reunite strays with their owners."
The page also includes details on future events like dog micro-chipping and information about animal welfare and responsible dog ownership.