Middlesbrough rail depot rapist Michael Preston jailed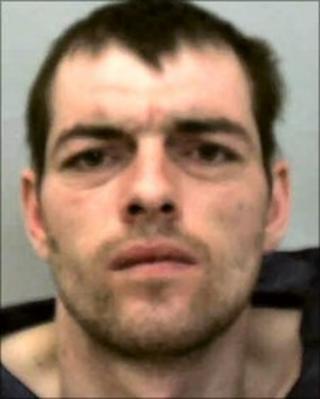 A man who raped a woman after fracturing her skull with a metal bar at a disused rail depot has been jailed indefinitely.
Michael Preston, 31, of Hartlepool, took the woman to the depot in Middlesbrough on 7 March and attacked her, leaving her unconscious.
He admitted rape, attempted rape and grievous bodily harm at Teesside Crown Court.
Judge Michael Taylor said Preston would serve at least six-and-a-half years.
Preston will also be placed on the sex offenders register for life.
Judge Taylor told him his victim could easily have died and had been left with physical and emotional scars.
'Shocking brutality'
Preston had attempted to destroy the crime scene near Stockton Road by setting fire to the rail carriage after his victim had left and found help, the court was told.
He handed himself in at Hartlepool Police Station on 12 March.
Preston initially denied being involved in the attack but forensic analysis of his clothing revealed traces of the victim's blood.
Det Insp Stuart Mellish said: "The brutality of this attack was shocking.
"It was calculated and callous. He lured his victim to the rail yard to take advantage of her then brutally assaulted her, leaving her for dead when she didn't comply with his demands."
The victim later said: "I still have nightmares and flashbacks of that day but am hoping with time these will fade.
"I reported the attack as I wanted the man to be caught and brought to justice and now that he has, I can move on with my life."