Redcar 'community' fire station to open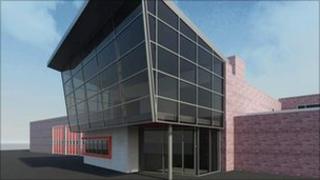 A new community fire station is to open its doors on Teesside.
The £1.5m station in Redcar is home to crews from Cleveland Fire Brigade and will also be used by police and teams from the council.
It includes a community centre for local youngsters and will offer health and fitness and training courses when it opens on Monday.
Ian Hayton, from the fire service, described it as an "innovative project" for the community.
He added: "We are delighted the centre is complete and we are looking forward to working together to make it a success.
"The centre will work with young people to help them to make a positive contribution in their community."
Jean O'Donnell, chair of Cleveland Fire Authority, said: "Young people in our community will benefit greatly from this unique centre and it will improve our ability to help and influence them in a positive way."