Speed petition after child dies in Ingelby Barwick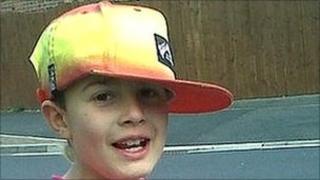 Campaigners in Teesside are compiling a petition calling for lower speed limits on their estate after a child was knocked down and killed.
Residents in Ingleby Barwick, Stockton, began the campaign after nine-year-old Brandon Maggs died last week.
They want the speed limit on their estate to be 20mph, and have gathered more than a thousand signatures.
Stockton Council said once the police investigation finished it would consider new road safety measures.
Brandon died in hospital after the incident in Roundhill Avenue, on 15 July.
His mother, Janja Maggs, said: "No-one should have to go through the anguish myself and his sister felt at the scene and the trauma of his death later in hospital."