Steel firm SSI begins the search for 1,000 workers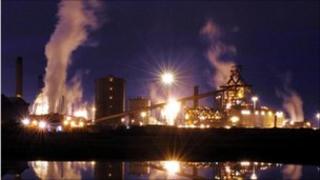 Up to 10,000 people are expected to apply for 1,000 posts which go on offer at the former Corus steel plant in Redcar from Monday.
The plant was mothballed in February 2010 when a contract fell through, with the loss of 1,600 jobs.
Thai firm Sahaviriya Steel Industries (SSI) bought it six months later and has said up to 1,000 new jobs will be created.
The firm is accepting online applications for a range of jobs.
The blast furnace at the plant is expected to be fired up again before the end of the year.
A company spokesman said: "All of the vacancies will be added gradually over the coming weeks to our website and all external applicants must apply directly via our website.
'Important step'
"To help deal with the anticipated number of applicants we have also recruited additional HR resource.
"JobCentre Plus have also provided us with a team to be based in Steel House.
"We expect that our first interviews will commence in early September.
"This is a very exciting time for us at SSI as we take an important step towards the start up of the steel making operations.
"We are expecting a great deal of interest from potential applicants for the variety of positions we require."