Epilepsy girl Abbie Clarke's legacy continues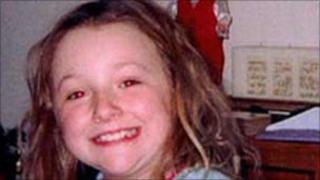 Parents who lost their 10-year-old daughter to epilepsy are presenting a portable machine to a Teesside hospital that help diagnose the condition.
Abbie Clarke, from Coulby Newham, near Middlesbrough, died in her sleep in December 2006 from sudden unexpected death in epilepsy (Sudep).
Her parents Richard and Tracy then set up a fund to improve care for young people.
They are handing over a £40,000 machine to James Cook University Hospital.
The ambulatory electro-encephalograph machine records the electrical activity of the brain over 24 hours.
The hospital said it would also help to reduce waiting time for the tests.
It is part of a £75,000 donation which came from Sean Gallagher in the Channel 4 programme Secret Millionaire. The IT recruitment entrepreneur lost his sister to epilepsy.
The couple set up the charity Abbies Love to keep their daughter's memory alive and have so far raised £60,000 for the hospital.
It has been used to set up a children's epilepsy database, a support group for families.
Mr Clarke said it was important for them to leave a legacy in Abbie's name.
He said: "This is what we wanted to do, to leave something. Because obviously Abbie should be here when me and Tracy are gone.
"But hopefully that's the point we leave something, when me and Tracy go, Abbie's name will live on."