Ideas wanted for future of Thornaby's historic Town Hall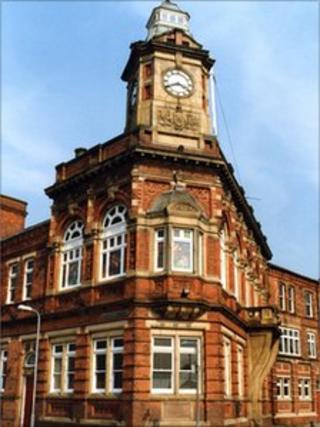 Stockton Borough Council is looking for ideas and investors to secure the future of Thornaby's historic Town Hall.
The Grade II listed building needs extensive work to restore it to its former state after being out of use since 1968.
Parts of the 119-year-old building have been unused since Thornaby-on-Tees Borough Council ceased to exist.
A property developer was found for the redevelopment but later pulled out.
Stockton Borough Council, which owns the building, want people to submit ideas for its future use and possible investors to come forward.
Councillor Mike Smith said: "The Town Hall is a prominent landmark and many people view it with affection.
"Our main aims are to see the Town Hall refurbished sensitively for a sustainable use which will benefit the regeneration of this area of Thornaby and provide jobs for local people."
Repair work has been carried over the years, however it still requires substantial investment to restore it to its former glory.
Some of the rooms have been used by small businesses and community organisations, but much of the interior requires extensive attention after being out of use for so long.
Submissions need to be in by the end of October, a council spokesman said.