MP seeks reply to Cleveland Police inquiry cash request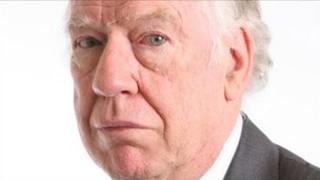 Middlesbrough MP Sir Stuart Bell has said he is still waiting for a Home Office reply to his request for financial help with an internal police inquiry costing £100,000 a month.
Cleveland Chief Constable Sean Price and deputy Derek Bonnard were arrested in August on suspicion of misconduct and fraud. They deny any wrongdoing.
The pair, who remain on bail, have been suspended from the force.
The investigation is being conducted by Warwickshire Police.
Labour MP Sir Stuart said: "It is clearly unreasonable to ask the police authority to bear the full costs... we have to keep up the policing, and the public need full confidence that that will be the case.
'Home Office unresponsive '
"I think the Home Office itself should be able to come up with, one the full costs and secondly tell us what they can do to help us.
"They have the contingency fund and we ought to be able to tap into it."
Sir Stuart added: "We feel quite hapless, really. We have the MPs involved, we have the mayor involved, we have the police authority involved and yet we have what appears to be an unresponsive Home Office.
"I will put down a series of questions on the order paper which makes it public and which requires the Home Office to reply within a set number of days.
"So having waited patiently for all this time for some clarification, I think we will put it in the public domain and have Theresa May answer the questions we put to her."
Middlesbrough Council has said the inquiry is costing £100,000 a month.
The Home Office has not been available for comment.
Temporary Deputy Chief Constable Dave Pickard, Assistant Chief Constable Sean White and Assistant Chief Officer Ann Hall are now overseeing force operations at Cleveland Police.