Ex Cleveland PC Sultan Alam tells of damages 'relief'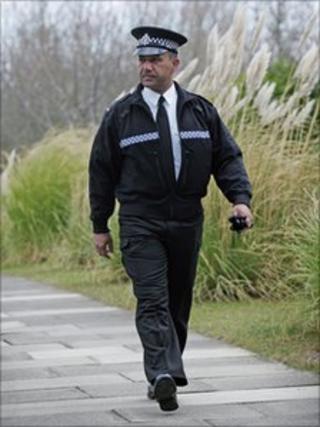 A former Cleveland Police officer who was wrongfully sent to prison has told of his relief after winning a damages claim.
Sultan Alam, 48, was imprisoned for 18 months in 1996 for conspiracy to steal motor vehicle parts but was cleared by the Court of Appeal in 2007.
Cleveland Police admitted malicious prosecution and misfeasance in public office at Leeds County Court.
Mr Alam could be awarded more than £800,000 in damages.
He was reinstated to Cleveland Police, but retired in 2009 on health grounds.
The court heard how the officer, who served half his prison sentence, was "stitched-up" by fellow officers as a result of industrial tribunal proceedings he launched in 1993, complaining of racial discrimination.
In 2003, four fellow officers involved in Mr Alam's original prosecution were charged with conspiracy to pervert the course of justice and other offences, but were acquitted.
Cleveland Police admitted liability after it was sued by Mr Alam, who had battled for justice.
'Not happy'
Mr Alam, who represented himself at the hearing, said: "I'm relieved it's over. I'm not happy about anything.
"I'm relieved that at least I won't wake up tomorrow and need to think 'what's the next court date?'.
"That's something I've had to do for the last 17 years."
Mr Alam argued he should be awarded damages on the basis he was likely to have retired at the rank of superintendent or chief superintendent if his career was not interrupted.
However, temporary Chief Superintendent Ian Richards told the hearing there was "no evidence" Mr Alam would have achieved any rank higher than sergeant as he had only passed his sergeant exams.
Cleveland Police have accepted they will pay basic and aggravated damages as well as damages for psychiatric injury and for his loss of future career.
The force has rejected the need to pay exemplary damages.
The judge said he would need "some time" to determine the appropriate amount Mr Alam should be awarded.