Cable theft from former PoW camp in County Durham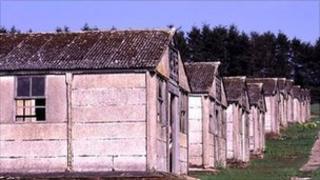 Electricity cable has been stolen from a former prisoner of war camp in County Durham.
A large amount of cable was taken from Harperley Camp in Fir Tree, Crook, between 17:00 GMT on Monday and 08:20 GMT on Tuesday.
The theft caused disruption to the area's electricity supply.
Durham Police said there was evidence at the scene to suggest one of the thieves may have received an electric shock.
PC Stewart Walker said inquiries are being carried out at local hospitals to establish if anyone with such injuries has been treatment.
He said: "The thieves have completely ignored the potential danger they were in and risked serious injury or worse by cutting through live cables."