148 jobs go as Thornaby-based MJN Colston Limited goes into administration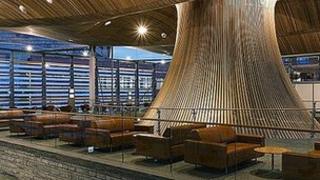 A Teesside-based building contractor has gone into administration with the loss of 148 jobs.
MJN Colston Limited is based in Thornaby and employs a total of 420 staff at sites including Gateshead, Bristol, Blackburn and Exeter.
The company has suffered a fall in business, which has been blamed in part on the economic downturn.
A spokesman for Deloitte, which is acting as administrator, said it was hoped a buyer could be found.
The firm provides mechanical and electrical engineering services for a range of public and private sector organisations.
Selling assets
It has worked on a range of projects, including an extension of the Royal Festival Hall in London, construction of the Welsh Assembly building in Cardiff and a revamp of Elmsleigh Shopping Centre in Staines.
In a statement, joint administrators Daniel Butters and Matt Cowlishaw, said the company would continue trading for the time being, while seeking a buyer for the business and its assets.
It went on: "Regrettably, it has been necessary to make 148 employees redundant.
"Our appointment follows a strategic review of MJN Colston Limited's financial position.
"We intend to trade the business in the short-term with a view to selling and novating the contracts to other providers.
"We will continue to work with the company's suppliers and customers and will seek to find a buyer for the business and assets to minimise disruption."