Caterpillar factory in Peterlee chosen for CO2 project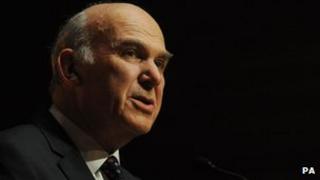 A factory in County Durham has been chosen for a £40 million research programme aimed at reducing carbon emissions from heavy duty vehicles.
The Caterpillar factory in Peterlee was chosen by Energy Technologies Institute (ETI) because of its role in global engineering for articulated vehicles.
It is hoped that the vehicles incorporating the new technology will be on sale by 2020.
They are hoped to attract "significant long-term commercial opportunities".
Energy Technologies Institute is a public and private company set up to speed up deployment of affordable low-carbon energy systems, said that heavy vehicles accounted for 8% of the UK's CO2 emissions.
Dr David Clarke, chief executive of the ETI, said: "It is critical that we develop technologies that are affordable for the vehicles industry as well as accelerating the delivery of clean and secure energy solutions.
"We expect this programme to demonstrate that there are significant long-term commercial opportunities from the introduction of improved vehicle efficiency."