Recycling centre in Billingham hunts for workers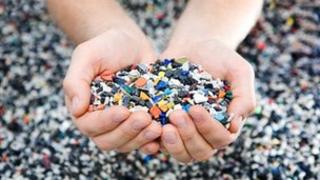 The opening of a £9m plastic recycling centre in Teesside may be postponed if sufficient workers cannot be found.
Sims Recycling Solutions, the company behind the new plastics separation centre in Billingham, is looking for 50 people to fill the vacancies.
Sims said if the jobs cannot be filled it may have to delay production which is due to start in May.
Chief Executive Graham Davy said: "We didn't expect to find it so hard to fill these roles."
Sims already employ 55 members of staff at the site, but the new jobs are to run and maintain the newly built facility.
Mr Davy said: " We think it's important to find the workforce locally, we want to keep it in the community.
"We're not just looking for just technical people, we do need lots of them, but we also need admin staff, an accounting team, and supervisors.
"We have been advertising these jobs over the past 12 months, but haven't had much interest, and now we're hoping to take people on in the next few weeks."
The plant was originally due to open in May 2011, but the company decided to make the plant bigger than originally planned.
Mr Davy said: "This is good news for the area, if only people would come forward to take up the jobs. If they don't we will have to start thinking about advertising outside the area, otherwise our shareholders will be on to us."