Man jailed over Joshua Stevenson and Josh Hopkins deaths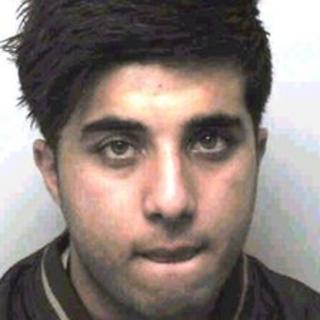 A man has been jailed for five years for causing the deaths of two friends when a car overturned on Teesside.
Joshua Stevenson, from Ingleby Barwick, and Josh Hopkins, from Thornaby, both 17, died at the scene on the A66 at Thornaby, Stockton, in September.
Four other teenagers in the Toyota Corolla Verso were unhurt.
Arseng Rashid, 18, of Hilston Close, Ingleby Barwick, had earlier pleaded guilty to two counts of causing death by dangerous driving.
Teesside Crown Court heard that Rashid, who was 17 at the time of the crash, had been driving his mother's car in speeds of up to 90mph in a 30mph zone prior to the accident.
Fiona Traill, mother of Josh Hopkins, said in a statement: "There could be no sentence imposed that could ever bring both of the Joshs back; many lives have been permanently changed by something that could have been so easily avoided.
'Lethal weapon'
"One selfish act of dangerous driving took the lives of two ambitious, respected, innocent and much-loved young lads who were just finding their way to becoming adults.
"I hope that lessons are learned by other young drivers, they are after all responsible not only for themselves, but for their passengers and other road users.
"At only 17 years old they are still classed as juveniles, but when driving a car they must realise that they have all the responsibilities of an adult and should act accordingly."
Sergeant Keith Kitson, of Cleveland Police, said: "The sentence of five years will never reflect the loss of two young lives.
"The impact of this incident will not only be felt by the immediate families concerned but also everyone else involved.
"Let this be a message to all young drivers to be mindful that when driving, they are in charge of a potential lethal weapon and driving dangerously can put the lives of innocent road users and their own lives at risk.
"This incident has tragically ended in a life sentence for the families involved."