Views sought on number of councillors for Middlesbrough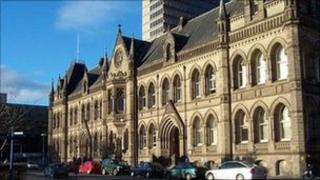 Middlesbrough residents are being asked for their views on electoral reform in the council area.
The independent Local Government Boundary Commission for England is considering reducing the number of councillors by two to 46.
Changes to the number, names and boundaries of local wards will also be considered at a later date.
People have until 6 August to comment on the councillor proposals. Any changes would come into effect in 2015.
Max Caller, chair of the commission, said: "This is your chance to shape your council for the future.
"If you don't agree that Middlesbrough should be represented by 46 councillors, we'd like you to tell us your alternative and why you think there should be more, or fewer, members in the future.
"Once we've taken a view on the number of councillors for Middlesbrough, we will redraw ward boundaries to accommodate those elected members and we'll be asking local people to have their say during that process as well."