Middlesbrough Mela moves to Centre Square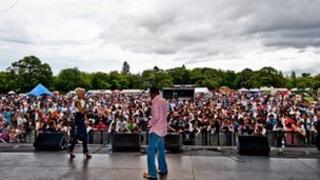 Middlesbrough Mela will take place in Centre Square this year due to heavy rain affecting the ground at the regular venue of Albert Park.
The annual event started in 1990 at Centre Square, when is was called Central Gardens.
The Sports Mela will take place on Saturday, with the food and music events on Sunday 15 July.
Last year the event ended early due to weather conditions, and it was called off in 2009.
Middlesbrough Deputy Mayor Dave Budd said: "I'm sure the change of venue will not have an adverse impact on attendances, and here's hoping for better weather next year and a return to Albert Park."