Buildings offered to Middlesbrough community groups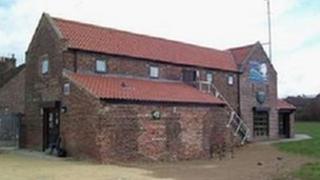 Local groups are being offered the chance to take over council-owned buildings in Middlesbrough.
It is part of the on-going programme of savings to meet a cuts target of £50m over a four-year period.
Middlesbrough Council said any buildings that were not taken over would be sold or demolished to make way for development.
The latest addition to the list is Lingfield Farm in Coulby Newham. Groups must contact the authority by 31 July.
Applicants will need to demonstrate community support and the appropriate resources, knowledge and expertise to sustain the project in the long term.
Other assets available for groups to take over include Beechwood Youth & Community Centre, Brambles Farm Community Centre, Langdon Square Community Centre, Mill Hill Recreation Pavilion, Pallister Park Centre, Park End Community Centre, Thorntree Park Pavilion.
Coulby Newham Ward Councillor Jan Brunton said: "As an authority we are facing unprecedented cuts to our budgets, and that means significant changes to the way we deliver services.
"That process has created the opportunity to transfer assets such as Lingfield Farm to active community groups, and I look forward to the development of new facilities which are run by local people for local people."