James Allen denies murders of Colin Dunford and Julie Davison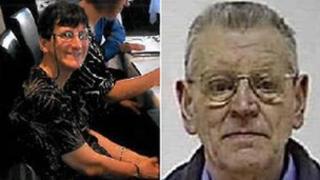 A man is to stand trial accused of two murders after pleading not guilty to both charges at Newcastle Crown Court.
James Allen, 36, denies killing Colin Dunford, 81, of Middlesbrough, and Julie Davison, 50, of Whitby, in April.
The trial will start on 29 October at the same court and is expected to last three weeks. Mr Allen, of Middlesbrough, was remanded in custody.
Mr Dunford and Ms Davison were both found with head injuries at their homes days apart in April.