Stockton International Riverside Festival turns 25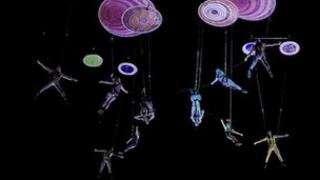 Organisers of an international festival in Stockton are appealing for the public to send them pictures of the event as part of its 25th birthday.
Stockton International Riverside Festival (SIRF) is hosting an exhibition to showcase the memories of previous festivals.
The collection be on display at SIRF Central, and the pictures will then form part of the festival's archive.
The five day festival will take place from 1 August on Stockton High Street.
Stockton Central Library will also host an exhibition called "SIRF Finales!", which will show images from the 25 finale events. This exhibition will remain throughout August.
Stockton councillor Ken Dixon said: "Stockton International Riverside Festival has provided people with unforgettable memories over the years. It has certainly grown since it started in 1988.
"These exhibitions include iconic images, moving footage and a whole host of memorabilia for people to take a trip down memory lane and join in the birthday celebrations."
The Stockton Weekender is a three day music and cabaret festival that runs alongside the SIRF, and will take place from 3 August at Stockton Riverside.