Tours planned for Hartlepool nuclear power station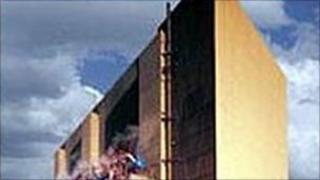 Energy bosses have unveiled plans to give the public access to part of Hartlepool's nuclear power station.
French-based owner EDF has asked Hartlepool Council to allow a visitor centre to be built at the site, which opened in 1983.
The company says it expects up to 10,000 visitors a year to the complex, if planning permission is granted.
If approved, the centre could be open by early 2013. The Hartlepool site is due to be decommissioned in 2019.
Station director Simon Parsons said: "We are committed to improving the transparency and openness surrounding our nuclear operations.
"The station at Hartlepool attracts massive public interest as we have two reactors here, and we welcome the opportunity to be able to show people how we generate safe, low-carbon electricity for over 1.5 million homes."
Hartlepool has been earmarked as a site for a new generation of nuclear power stations, which are expected to be built by 2025.