Conservation area plan for Middlesbrough's Albert Park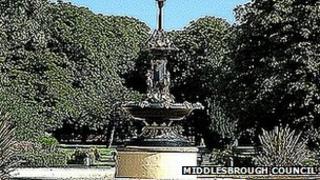 Plans have been revealed which could see one of Teesside's most historic parks turned into a conservation area.
Middlesbrough Council said the move would protect the town's 74 acre (30 hectare) Albert Park for the future.
Conservation areas, designated by local authorities, recognise areas of special architectural and historic interest.
The park, opened in 1868, contains a high concentration of the town's most important historic buildings, many of which are listed.
A council spokesman said: "The proposed new conservation area would include Albert Park and part of Linthorpe Road south of the town centre, including Ayresome Gardens, the site of a historic cemetery.
"The council would seek to tighten planning restrictions in the new conservation area so that residents would require permission for alterations to elevations fronting highways and open spaces."
The authority is to begin a consultation exercise on the proposals.
There are seven existing conservation areas in the town.