William Cressey: meningitis death doctor fit to practise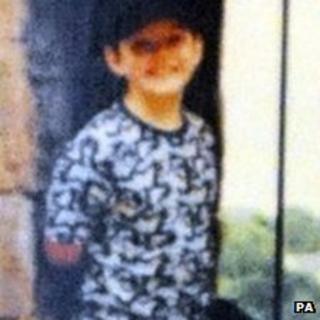 A consultant, who failed to spot that a 10-year-old boy who later died from meningitis was gravely ill, remains fit to practise, a panel has ruled.
William Cressey was taken to Darlington Memorial Hospital in February 2005.
He was initially refused antibiotics and sent home, but his condition worsened, and he died on 1 March.
The Medical Practitioners Tribunal Service Panel has now determined that Dr Malik Mahmood Alam's fitness to practice is not impaired.
It did issue a formal warning.
This will remain on the list of Registered Medical Practitioners for five years and will be disclosed to any person inquiring about his fitness to practise history.
William's mother, Cheryl Cressey, said her son was in excruciating pain when she took him to hospital on 27 February 2005, but was told that he was suffering from a migraine.
Her repeated requests for a blood test and antibiotics were refused, and he was discharged the following day.
Soon afterwards, he collapsed and was returned to hospital, but had a seizure, went into a coma and died.
An inquest was held in 2009, which recorded a narrative verdict.
Coroner David Mitford said the death was due to "natural causes to which a delay in giving antibiotic treatment for meningitis may have contributed".
In March 2012, the General Medical Council (GMC) found that Dr Alam, the consultant paediatrician responsible for his care, had made a series of failings.
'Isolated event'
These included not examining William properly, failing to devise an adequate care plan, administer antibiotics, or get him to Newcastle's intensive care unit quickly.
The GMC reserved a decision on his fitness to practise but the Medical Practitioners Tribunal Service Panel, which became responsible for such cases in June, has now ruled that it was not impaired.
It said in a statement: "The panel is satisfied that you have significant insight into your failings in this case.
"It has borne in mind this insight, the steps you have taken to remedy matters, and the fact that this case relates to a single isolated event in a long, otherwise unblemished career.
"In all of the circumstances, the panel has determined that your fitness to practise is not impaired by reason of your misconduct."
The panel went on to issue a formal warning and said: "This conduct does not meet with the standards required of a doctor.
"It risks bringing the profession into disrepute and it must not be repeated.
"Whilst this failing in itself is not so serious as to require any restriction on your registration, it is necessary in response to issue this formal warning."
Darlington Memorial Hospital said in a statement: "Following the inquest and completion of the legal process the trust wrote to apologise to Mrs Cressey that William did not receive our usual high standard of care.
"Rare events such as these do give rise to full and detailed consideration by the trust of its policies and procedures and are used as a learning tool to improve standards of care.
"The trust extends its full sympathy to Mrs Cressey and to her family for their loss."
Mrs Cressey said: "My heart is broken."