Middlesbrough mayor Ray 'Robocop' Mallon to stand down in 2015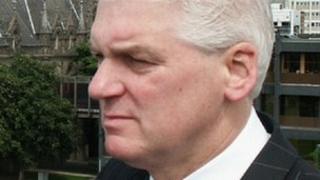 Middlesbrough mayor Ray Mallon has announced he will not be standing for re-election in May 2015 after 13 years in the role.
The former police superintendent of Cleveland Police became Middlesbrough's first elected mayor in 2002.
He gained national fame, and his Robocop nickname, by introducing New York-style zero-tolerance policing.
He is hoping a referendum will be held on whether to keep or axe the elected mayoral system.
Mr Mallon said he thought it was the "right time" for somebody new to take over the role and bring "new ideas" to take the town "forward".
In a statement, he said: "I owe the public of Middlesbrough a great deal, as they gave me the opportunity to be the elected Mayor and elected me on three occasions.
"However, I often say that the best time to leave a party is when you least want to leave.
"Although I am still enjoying the role, in May 2015 it will be the right time to leave."