Asda store for Skelton creates 150 jobs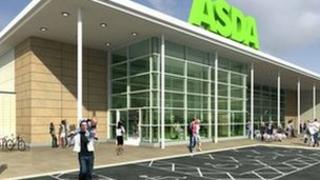 A supermarket giant has announced that it is creating more than 150 jobs on Teesside.
The posts will be at a new Asda store in Skelton, which is due to open in mid-June.
The 25,000 square-foot supermarket will also feature a cafe and an unmanned petrol station.
New store manager, Neil Cameron, said: "We are all champing at the bit to get the doors open and welcome our new customers."