Food bank visits up 470%, Trussell Trust says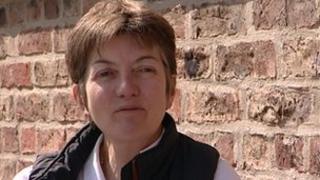 Visits to food banks around the North East and Cumbria have soared in the last year.
The Trussell Trust, which runs 13 food banks in the region, has given out more than 15,000 emergency food parcels since April 2012.
Demand had increased by 470% on the previous year, the charity said.
Nigel Perrott, who manages a food bank in Middlesbrough, said the situation had worsened in the last month and called it "a sad indictment".
It is understood public awareness of food banks has increased since they were advertised in job centres.
"We've seen a huge rise after 1 April," Mr Perrott said.
"Before that we were feeding about 35 to 40 people a week. We're now seeing between 90 and 100 people come through the door.
"It's a sad indictment as to where we are today. But what we're seeing is communities coming together, reacting to what we're seeing and bringing in food to help their hungry neighbours."
Jill Gillanders, from Thirkelby, North Yorkshire, who set up a collection box in her village, said: "We have asked people if they would regularly commit to give us these items so that we're not just relying on people occasionally dropping things off."
For the full story watch Sunday Politics at 11:00 BST on 19 May on BBC One in the North East and Cumbria.