Hull to Durham via Australia: The 20,000-mile commute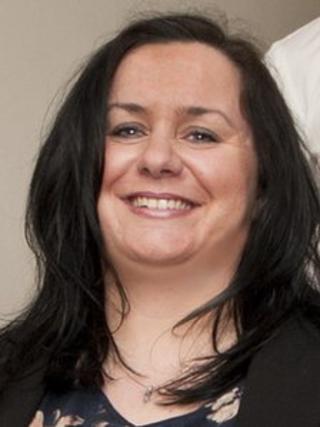 It took Siobhan Goodfellow a round trip of more than 20,000 miles (32,000 km) to reach her "perfect" job.
She "always fancied" Australia and watched the television programme Poms in Paradise "quite a bit", she said.
The glamorous lifestyle appealed, although she had not thought she would persuade her husband to leave his mother.
But the couple and their two-year-old daughter packed up everything, found a home for the dog and left Hull for a "dream job" as a recruitment specialist in Adelaide.
A month later she travelled half way round the world again - to start another new job in County Durham.
A former business contact wanted her to manage a new Spennymoor office for The Education Network, a teaching recruitment agency.
"When he asked me, I was literally flying out a couple of weeks later," she said.
Voiced her doubts
Director Shaun Porter said he knew Mrs Goodfellow was the "right person for the job", despite being in the wrong hemisphere.
Luckily for him, Adelaide was not the place she had envisaged.
"I don't think we realised how much we would actually miss home - all the home comforts and things that you take for granted," she said.
Life was "completely different", a list of things they would "have to get used to".
They missed family and the weekly supermarket shop was a disappointment of unfamiliarity and expense.
One night, about three weeks in, Mrs Goodfellow voiced her doubts to her husband.
"He was feeling the same but didn't want to say anything to me in case it upset me," she said.
She is aware their concern for each other's feelings might have kept them there, silently tolerating the situation.
She stopped their belongings from being shipped just in time, handed in her notice to a company which "weren't incredibly happy about it" and came home to Crook.
The whole process cost them about £10,000.
"I don't regret doing it - I would always have had in my mind, what if?" she said.
"It's a good thing that I have an understanding family."