'Sugar daddy' serial conman jailed for seven years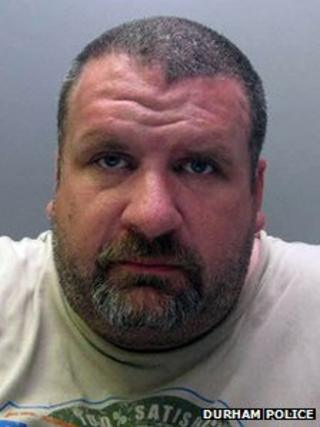 A conman who fleeced more than £170,000 out of women he met on a website for "sugar daddies" has been jailed.
Jonathan Price, 41, whose latest address was near Darlington, used the website to trick women and their families into giving him money.
The court heard how he posed as a super-wealthy businessman and also pretended he was dying to gain £172,533 from his victims.
He was jailed for seven years at Teesside Crown court on Tuesday.
Judge Howard Crowson said Price was "selfish" and had "preyed" on the vulnerability of victims who were seeking love and companionship.
The court heard how after convincing his victims he had millions in offshore accounts, he managed to borrow thousands from them and their parents by claiming he had cash flow problems and that he would repay them once the issues were resolved.
He would then vanish after claiming to be terminally ill with a brain tumour and move in with another woman, who he had already been developing as a potential victim.
Price claimed to have a white Rolls Royce, to have been a Paratrooper and even in the SAS, the court heard.
Peter Sabiston, defending, previously told the court: "He is unsure because of the lies he has told, what is true and what is fantasy. He does seem to lead a life of fantasy."
'A safe bet'
He fleeced £24,000 from the parents of a woman in her 30s from Bournemouth for life-prolonging cancer treatments he pretended he needed, before bankrupting a 38-year-old woman in London after spending about £20,000 on her credit card.
While he was with her, Price had started to target a chemist from County Durham to whom he proposed to after chatting to her online.
The pair got married but later divorced after Price defrauded her out of £72,000 and her parents out of a further £7,000.
She had his baby last year.
The court heard how Price would produce false bank statements to convince the women and their families he had a fortune abroad.
He also tricked a businessman into becoming his personal financial manager, and fooled estate agents and a boat dealer.
Mr Sabiston told the court Price realised he may never see his child again, and accepts he has "damaged some people very badly and caused a lot of hardship to people he was very close to".