Christine Harland appointed MBE in Birthday Honours list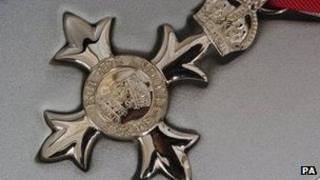 A community champion credited with helping to transform her local area has been appointed MBE in the Queen's Birthday Honours list.
Christine Harland, from Eston, Middlesbrough, said she was thrilled someone had thought to nominate her.
The 64-year-old, vice chair of the Church Lane Partnerships Residents' Group, has worked to combat crime and improve the appearance of the area.
She said she was "shocked" by the news.
"I didn't think what I did warranted an MBE," she said. "It's absolutely marvellous."
George Dunning, leader of Redcar and Cleveland Borough Council, said Mrs Harland had "rolled her sleeves up" for her estate.
Mrs Harland volunteers with children's groups and has worked closely with the local housing organisation.