Middlesbrough short stay parking 'doubles' in free trial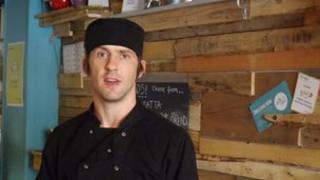 A free car parking trial intended to boost Middlesbrough businesses has doubled the number of spaces being used, according to council figures.
About 159,000 people used short stay spaces over a 19-week period to the end of June, compared with 78,000 last year, Councillor Nicky Walker said.
The six-month pilot was introduced in February and Ms Walker said the initial signs were positive.
A decision on whether to extend the scheme will be made in August.
"The short stay figures give an indication of its success," Ms Walker, the executive member responsible for parking issues, said.
Usage up
"It was the mayor's initiative. He'd been talking to local businesses and everyone is struggling in these hard economic times and what the mayor was doing was trying to find out how the council could help."
Usage of long stay car parks had increased by 10%, Ms Walker added.
Full data and feedback from traders was still being assessed.
James Stoker from the Chilli Cake Deli on Baker Street said he is hopeful the scheme will be extended.
"I thought it was a great idea to bring people into the town," he said.
"There have been some changes on this street and the traffic flow has doubled just from what I can see in the kitchen. Long may it continue."
When the trial was announced, the council said it would cost £300,000 in lost income but Ms Walker said the success of the scheme could make up for that.
"A thriving town centre means more jobs and less deprivation which means less pressure on local services," she said.