Ex-Darlington Council leader John Williams dies at 65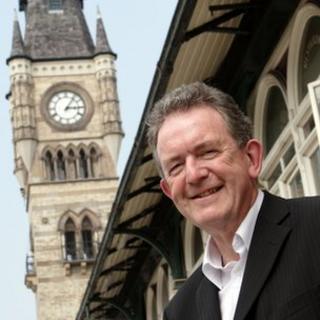 The former leader of Darlington Council has died at the age of 65 two years after retiring.
John Williams, who was in the role for 20 years, died peacefully at home in Darlington earlier.
Current council leader Bill Dixon said the borough would be the "poorer" for his passing.
Mr Williams was made an MBE in 2008 and was granted the Freedom of The Borough in 2011. It is understood he had been suffering from cancer.
During his leadership he made education a priority and seven new schools were built in the borough, the council said.
Born in Liverpool, he was a supporter of Liverpool Football Club and was attending matches only months before his death.
Mr Dixon said: "Having worked with John for 30 plus years, the thing that stands out for me was his shared passion for Darlington, its people and his family followed closely by Liverpool FC.
"Darlington will be the poorer for his passing but the richer for his time here."
Mr Williams came to Darlington in the early 1970s where he met his wife Sheila when they were both at teacher training college.
He is survived by two grown up children, Phil and Sarah, and four grandchildren.
Ada Burns, chief executive of Darlington Borough Council, said: "John had an unparalleled record of achievement in local government.
"He commanded respect locally and regionally for his commitment to Darlington, and his strong and inclusive leadership."