William Cressey: Nurse cautioned over meningitis care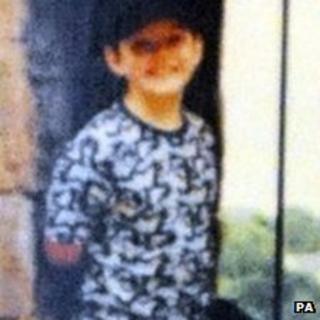 A nurse who walked away when asked to help care for a 10-year-old boy who later died of meningitis has been issued with a caution after a disciplinary hearing.
Christopher Kirby admitted failing to carry out checks on William Cressey at Darlington Memorial Hospital in 2005.
A Nursing and Midwifery Council (NMC) spokesman said Mr Kirby had been issued with a five-year caution on Thursday.
A panel heard there was no suggestion he had contributed to William's death.
The panel heard Mr Kirby had said words to the effect of "well you know what to do with that don't you... just don't touch it" when asked for help by a colleague about complaints that William had painful eyes.
He then walked away, the hearing was told.
The schoolboy, from Croft, County Durham, was taken to hospital on 27 February by his mother Cheryl when he was suffering from a headache and a pain in his right ear, the NMC heard.
He was discharged from the hospital at 18:00 BST the following day.
Mrs Cressey brought her son back to the paediatric unit three hours later, but his condition deteriorated and he was transferred to a hospital in Newcastle where he died on 1 March.
Darlington Memorial Hospital was criticised by a coroner in 2009 for failing to spot that William was gravely ill.