Middlesbrough mayor referendum: Andy Preston 'would stand'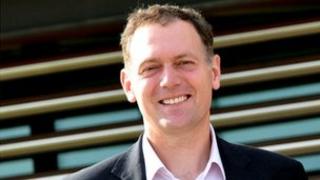 A Teesside businessman has announced his intention to stand for election as mayor of Middlesbrough if the town votes to retain the system in next month's referendum.
Andy Preston, 47, wants to replace Ray Mallon, who will stand down in 2015.
Voters decide on 26 September whether to continue with a mayor or revert to a council leader and cabinet system.
Mr Preston said he was declaring himself so the public knew they would have an independent candidate.
"I believe this is far more democratic than a system in which a leader is elected by a handful of councillors and answerable to a London-based political party," he said.
Mr Preston, who lives in Northallerton, was previously selected as a prospective Labour parliamentary candidate in East Yorkshire.
Charity work
He said: "As mayor, I steadfastly believe I could make a real and tangible difference for Middlesbrough.
"First, however, the people of the town must decide if an elected mayor is what they want."
Former detective Mr Mallon will leave the role in 2015 having won three elections.
Councillors in the town voted for a referendum to decide the system of governance after his tenure.
Last month Mr Mallon called on potential candidates to add "clarity" to the debate by announcing their intention to stand.
Mr Preston joined the RAF from school and later trained as a city trader.
He now runs the Middlesbrough and Teesside Philanthropic Foundation which has raised almost £500,000 for local causes.
He is the first person to announce their intention to stand.