WWI memorabilia sought for Middlesbrough exhibition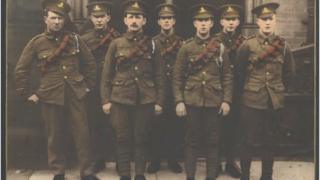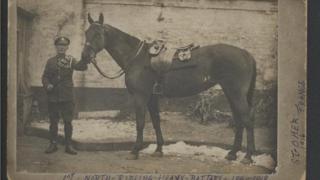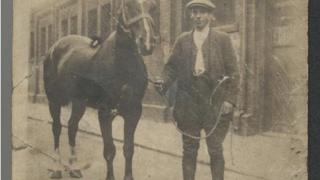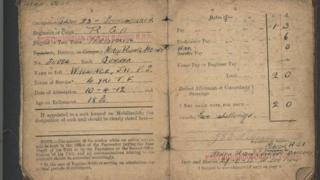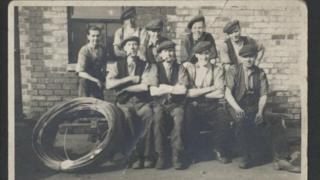 A museum in Middlesbrough is appealing for photos and memories encapsulating the lives of those who served in WWI.
The Dorman Museum is holding an exhibition next year to mark the centenary of the conflict's outbreak and the town's contribution.
Photos and souvenirs from the families and ancestors of those from Teesside who served will go in the display.
Senior curator Phil Philo said the aim was to show the "last little glimpses" of what life was like in WWI
Mr Philo said: "It is hugely important to capture these memories.
"Middlesbrough made a huge contribution to the war effort, partly through the iron and steel industry which was continued by the women who stepped into the men's shoes and kept the factories going.
"We want to capture the memories of those who served in the war and also the lives of those who lived in the town during the war, like the children."
One story the project already has in its collection is some memorabilia from ironworker James Wallace who lived in Croft Street in Middlesbrough.
Mr Wallace, along with his five brothers Henry, Charlie, David, Andre and Robert and his brother-in-law John Carter served for four years.
The family were enlisted into units known as Pals Battalions, which took groups of men from local recruitment drives to serve alongside their friends, neighbours and work colleagues.
As well as working alongside each other, the Wallace family took their pet dog Rab, who was smuggled around France and Britain and lived in the trenches on the front line.
All of the family returned home at the end of WWI and now Mr Wallace's memorabilia, which includes family photos and postcards which he sent home to his mother, are going on show in the exhibition.
Mr Philo said as well as telling the story of the Wallace family, he hopes to share the stories of some of the 3,300 names on the Middlesbrough War Memorial which stands outside the museum.
He said: "War never goes away, it has a relevance for everyone.
"We don't have anyone around now to recall their own memories but we have their families and ancestors who can give that last little glimpse of the memories and stories their parents and grandparents shared."
Middlesbrough Central Library is holding an event on 16 November for people to bring along any items they think may help the project.
The exhibition will be held at the Dorman Museum next autumn.