Cleveland Fire Brigade rally against cuts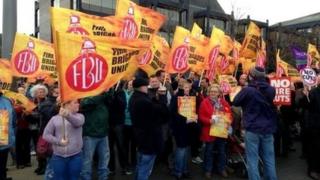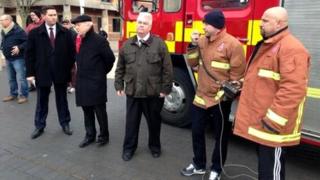 About 200 firefighters have held a rally against government cuts in Middlesbrough.
The Fire Brigades Union said a £6m funding cut meant 130 of its almost 400 full-time posts would be cut and the town's Marine Fire station closed.
Cleveland Fire Brigade said it had "no choice" but to cut staff.
The Government says that deaths from fires in the home are now at an "all-time low" and it is possible to reshape the service and ensure public safety.
The brigade, which had a net 2012/2013 budget of £31.2m, has put cost-cutting proposals out to public consultation.
Robbie Payne, chair of Cleveland Fire Authority, said: "Nobody wants to cut a service which I believe is the best in the country, but when you've got savings of £6m to find we've got to put proposals forward to tackle that budget deficit."