Middlesbrough Council school support 'ineffective'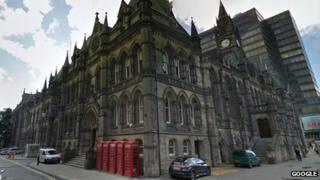 Middlesbrough Council's support for schools needing improvement is "ineffective", the education watchdog has said.
The local authority did not know schools well, did not maintain sufficient oversight and offered weak leadership, Ofsted found.
It said "urgent action" was needed to stop the decline in pupils' performance.
The borough council said the findings were "disappointing".
Executive member for children's services Brenda Thompson said: "The need to improve support to schools has already been recognised within the authority."
A partnership had been created in 2012 to identify necessary improvements, she said.
Inspectors found a third of all pupils in the borough, and more than half of secondary age, go to a school that is graded less than "good".
Educational attainment is below the national average and progress slows as pupils get older, a spokesman said.
The council has been told it should produce a "coherent strategy" to increase the number of school leavers in education, employment or training, which is currently half the national average.
Ofsted regional director Nick Hudson said: "The poor performance of the authority to ensure all young people receive a good quality education is very concerning."
The council will be re-inspected within a year.