Five Middlesbrough Labour councillors deselected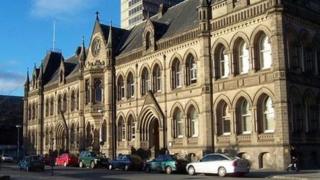 Five Labour councillors in Middlesbrough have been removed from a list of approved candidates for next year's local elections.
Pervaz Khan, Sajaad Khan, Len Junier, Derek Loughborough and John McPartland have been told they are unsuitable for a variety of reasons.
All are expected to appeal against the decisions, which were made following interviews with party officials.
Labour said it would be "unfair" to comment on individual cases.
Pervaz Khan and Mr Loughborough were reinstated to the party last year after they were suspended following allegations they had broken rules in relation to the recruitment of new members.
Steve Cass, chair of the party's Middlesbrough local campaign forum, said: "The process of selecting Labour's candidates for local elections is still ongoing and those who are unsuccessful have a right to appeal."
Middlesbrough Council is led by independent mayor Ray Mallon, supported by an executive made up of Labour councillors and one independent.
Mr Mallon is due to stand down next May, when there will be an election to replace him alongside polls for councillors.