Dave Budd chosen as Labour's Middlesbrough mayor candidate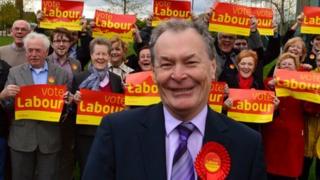 Labour members in Middlesbrough have selected Dave Budd as the party's candidate for next year's mayoral election.
Voters in the town will choose a successor to independent mayor Ray Mallon in May 2015. Mr Budd is currently deputy mayor and executive member for resources.
Independent Andy Preston and the Green Party's David Masterman have also announced they will stand.
Mr Mallon has held the post since 2002.
Voters opted to keep the elected mayor system in a referendum in September. Labour councillors campaigned for the role to be abolished.