Rachel Wilson murder: New lines of investigation pursued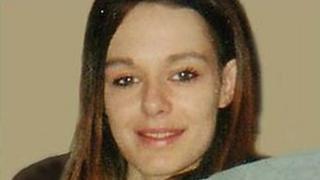 Detectives investigating the murder of a Middlesbrough woman have identified some "new and potentially revealing" lines of investigation.
Rachel Wilson, 19, had been working as a prostitute when she disappeared from her home in Grove Hill, Middlesbrough, on 31 May 2002.
Her remains were discovered near Newham Hall Farm in Coulby Newham last June.
As the 12th anniversary of her death approaches, Cleveland Police have made a fresh appeal for information.
Police began a murder inquiry when Miss Wilson disappeared, but her remains were only found in 2012 when a new murder investigation was launched.
Det Supt Peter McPhillips, of Cleveland Police, said: "Although being able to finally lay Rachel to rest must have brought some comfort to her family, they will not be able to gain any degree of closure until they have the answers to the questions that have tormented them for years.
"Somebody is responsible for taking Rachel to the spot where she was eventually found and we need to know who this was."
Details of the new leads the police are pursuing have not been revealed.
A 57-year-old man was arrested in 2003 in connection with Miss Wilson's disappearance, but was released without charge.
Links to other sex workers who went missing from the Middlesbrough area have also been ruled out by police over the years.
It is not believed that Miss Wilson died where her body was found.
A cause of death has never been established because of a lack of forensic evidence.