Newton Aycliffe £10m technology college announced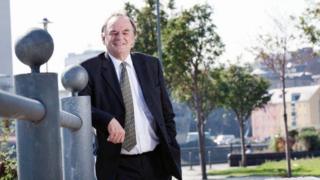 Hundreds of budding engineers are set to learn their craft at a newly-announced £10m technical college.
The Department for Education has given the go-ahead for the North East's first University Technical College (UTC), which will be based in Newton Aycliffe.
The college, due to open in 2016, will have space for up to 600 youngsters.
The centre will specialise in advanced manufacturing and engineering training for students aged 14 to 19 from across South Durham and the Tees Valley.
It is being supported by University of Sunderland, Hitachi Rail Europe and Gestamp Tallent Automotive.
'Hi-tech career'
Professor Gary Holmes, pro-vice chancellor at the University of Sunderland, said: "Many of our graduates will go on to university to study in technical and scientific areas - many others will go directly on to skilled employment here in our region.
"The misconception is that engineering is oily, greasy work, but in fact it's an immensely hi-tech career using sophisticated electronics and mechanics.
"It's a career that's about communication, creative thinking and problem solving as well as project management and marketing."
The college will be based at Newton Aycliffe Business Park, which currently employs around 10,000 people, many in engineering, and will be the base for train builder Hitachi from 2016.
Darren Cumner, manufacturing plant manager for Hitachi Rail Europe, said: "Our vision is that these young people will become the future engineers, technicians and managers at our Hitachi Rail Europe plant in Newton Aycliffe."
The UTC curriculum will be a blend of technical and academic education, including maths, English, sciences, IT and business enterprise, as well as engineering.