Lost passport scuppers Florida holiday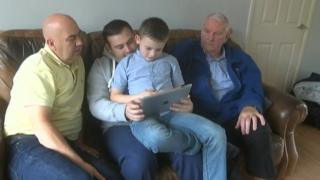 A family of six had to cancel their dream holiday because one of their passports was lost at the airport.
The Raine family from Bishop Auckland travelled to Manchester Airport to fly to Florida, but when they got to the security gate they discovered one of their passports was missing.
It was found the following day in the arrivals hall and the family believe it fell on to the baggage carousel when the family checked in their bags.
The airport said it was investigating.
'Crying his eyes out'
Alan and Yvette Raine had spent 13 months planning their holiday to the US with their son Ashley Raine, eight-year-old grandson Ryan Raine and Mrs Raine's parents, Malcolm and Yvonne Bowes.
They handed in all six passports when they checked in their bags, but Ashley Raine's was missing when they went to go through security.
Alan Raine said: "We were stumped and all tired after travelling four and a half hours down.
"My grandson was crying his eyes out, my father-in-law is virtually going blind, it might be his last chance to get over there.
"I said let's go home and get a clear head before making inquiries."
Staff at the airport called Mr Raine the following day saying the passport had been found on the baggage system in arrivals.
Mr Raine said: "We are devastated, we've got dollars rather money, we've lost parking, the villa, car hire, but they (airport staff) don't seem interested in an apology."
Mr Raine said the family's airline, United Airlines, had offered them tickets for next year.
Swissport, which runs baggage services at Manchester Airport, said: "United Airlines is investigating what has happened in association with Swissport, and when this is completed they will be in touch with the family."