Billingham's Roseberry Library closes its doors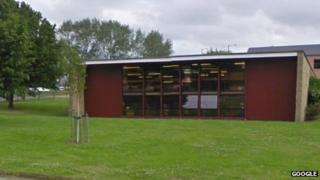 Stockton Council has asked library uses "to bear with us" as one in Billingham closes its doors.
Roseberry Library is due to be replaced by a £2.7m complex, which is under construction on the site of the town's former art gallery and council offices.
It will also include customer services for Stockton Council and Billingham Town Council's headquarters.
Until it opens, residents are being asked to use the library on Bedale Avenue, which operates part time hours.