Teesside inquest backlog cut from 400 to 12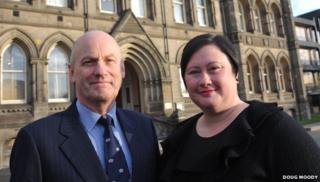 A coroner service, dubbed the worst in England a year ago, has slashed a backlog of more than 400 inquests to just 12, new figures show.
Teesside Coroner Service was the subject of an inquiry by the Office for Judicial Complaints after inquests were taking almost a year to complete.
Previous coroner Michael Sheffield, 80, retired in April, with a new acting coroner and an assistant drafted it.
Figures now show the average completion time for inquests is just 14 weeks.
In the 10 months to October, acting senior coroner Clare Bailey has concluded more than 370 inquests and assistant coroner Malcolm Donnelly has dealt with more than 200 others.
The improvements come as plans are expected to be approved later this month to merge Teesside and the neighbouring Hartlepool coroner's service.
Ms Bailey said: "I am very proud of what we have been able to achieve over the last few months.
"It has only been possible thanks to the great staff we have here, whose work has been of great benefit to the people of Teesside."
Supt Peter McPhillips of Cleveland Police added: "Throughout this work we've been so aware of the impact of the backlog on families involved in the coroner's process and how important it is to get to this point."
The Teesside Coroner's Service covers the Middlesbrough, Redcar and Cleveland and Stockton Council areas while Hartlepool has a separate Coroner's Service which was ranked as one of the best in the country last year.