Cleveland Police send Christmas cards to shoplifters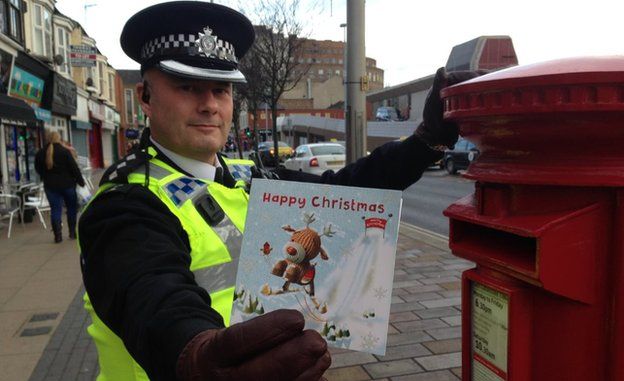 Shoplifters are being sent Christmas cards warning them to stay away from stores.
Cleveland Police have identified the area's 100 most prolific thieves and mailed them the greetings cards.
Chief Inspector Dave Lamplough said Christmas is traditionally a busy time for shoplifters.
He said: "The card is a timely reminder that we will be on the lookout and, if caught, there will be little Christmas cheer from us."