Eastgate quarry will be Beowulf set in ITV production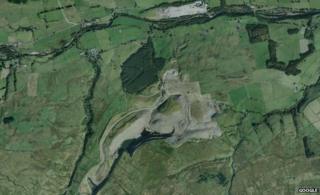 A former Weardale quarry which had been set for a renewable energy project will now become the home of Beowulf.
The limestone quarry at Eastgate was part of the cement works which closed in 2002, but plans to create a multi-million pound village on the site have been shelved due to funding issues.
Durham County Council have given ITV planning permission to build a town set in the quarry.
They can film Beowulf there for five years.
The production team will build a mead hall, 20 houses, a forge, walkways and jetties in the quarry to depict the main town in the series based on the epic poem.
Filming will take place between March and October with the first series of 13 one-hour-long episodes to air next January.